Available in MDF and Particleboard cores, G2S or G1S, with matching melamine colours.
Currently offered in 4′ x 9′ and 4′ x 8′ sheets
Available in 3/4″, 5/8″, 1/2″ and 1/4″ thick board.
SAPPHIRE Collection Serica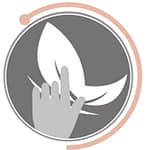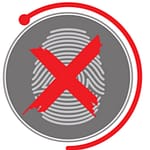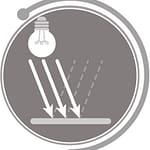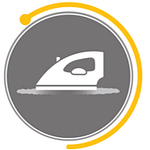 PET & Polymer on MDF
At ONbord we are proud to manufacture the Sapphire Collection.
Our line has been designed with your needs in mind, offering 17 variety of super matte colours that are silky to the touch, captivating to the eye and built to last.
Whether you're looking for a statement feature wall, or a stylish addition, our range of Serica panels have got you covered, with its anti-fingerprint, anti-scratch and thermohealing technology they will remain elegant and clean even in the busiest environments.

FlexON Laminate are Serica colors laminated to a Phenolic backer (White or Brown) bonded together using high quality PUR adhesive for a superior bond between both materials. The laminate can be used for many different applications: Refacing end gables, face strips, curved shapes and or any flat surface using a wide range of different adhesives to bond to many substrates.
Available in 4ft x 8ft sheets.
PET on MDF
Available in High Gloss and Matte finishes, offering Super Scratch Resistance (SSR) technology. Our Platinum Collection is designed to match the most discerning of tastes, showcasing the beauty of elegance and luxurious modernism.
Our high gloss range offers a mirror-like finish, matching the most discerning of tastes, adding a stunning look to any environment. Designed to blend perfectly with any concept, our matte options provide a durable, anti fingerprint surface, an excellent choice for residential and commercial spaces.
Cut, Edge & Drilled Components
To go along with our Sapphire, Platinum and Emerald panels, we offer PURON Panel slab doors, along with cut and edge components.
These components add a luxurious finish to your space, including but not limited to toe kick and gable components along with edge banded slab doors and more.
In addition to our components, we also offer dedicated drilling of cabinet components to produce truly custom cabinets.
Our drilling options include:
Adjustable self holes
Cross member holes
Mounting plate holes
Pocket holes
Dado joints
Hinge joints
We currently offer the following components:
Fixed and adjustable shelves
Top, bottom, back, side, upper and lower gables
Cross members
Toe kicks and more!